The person who is doing the hiring also has many other responsibilities and may not have time to talk or correspond with applicants. Do your own research, if at all possible. Don't ask for more information unless you really need it and it's not available in the posting or on their website. If the posting says "no phone calls", don't! Write down your questions and ask them after the employer has shown interest, such as at the interview.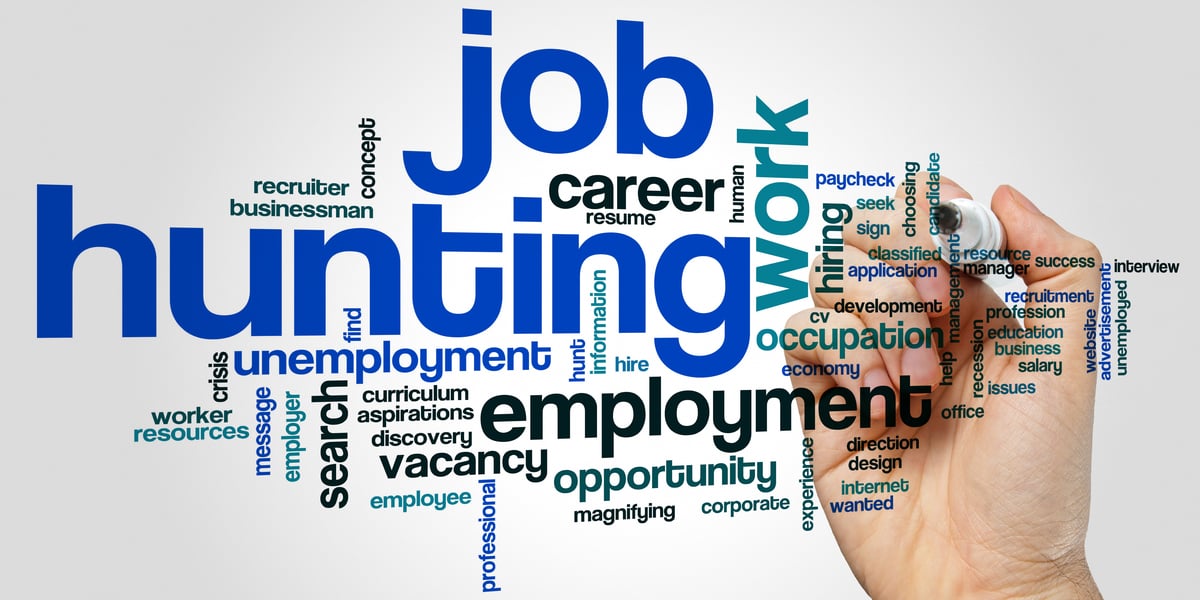 10 Unconventional (But Very Effective) Tips For Job Seekers
David Parnell, a legal consultant, communication coach and author, agrees: "Much of this has been around long enough to become conventional for a reason: it works," he says. "If you take a closer look, things like networking, research, and applying to multiple employers are fundamental 'block and tackle' types of activities that apply to 80% of the bell curve. They hinge upon casting a broad net; they leverage the law of averages; they adhere to the fundamentals of psychology. It's no wonder they still work."
But some of it "does get old and overused, because job seeking is as unique and creative as an individual," says Isa Adney, author of Community College Success and the blog FirstJobOutofCollege.com. "When you ask any professional who has achieved some level of greatness how he or she got there, the journey is always unique, always varied, and rarely cookie-cutter. Most have, in some capacity, followed their passion, used their network, and had a good resume–but those things are usually part of a much bigger picture, and an unpredictable winding path. Instead of always following the exact by-the-book job seeking formulas, most were simply open to possibilities and got really good at whatever it is they were doing."
"Times are always changing and while it's always good to follow the basic advice, we also have to get rolling with the times," says Amanda Abella, a career coach, writer, speaker, and founder of the Gen Y lifestyle blog Grad Meets World. "For instance, group interviews are making a comeback, we've got Skype interviews now, or you may interview in front of a panel. All this stuff didn't happen as often before–so while the same basic stuff applies, we have to take into account all the new dynamics."
Hockett agrees and says if you are going to try some unconventional job seeking methods, you should "always be grounded with solid research and a clear direction of your intentions; then you will be ready for any opportunity to make a connection resulting in a positive impact on a hiring manager."
Parnell says generally speaking, unconventional methods should be used sparingly, judiciously and only when necessary. "And when you do decide to use them, factor comprehensively by recognizing things like industry standards, personalities involved, and the general ilk of the position's responsibilities, before strategizing."
1. Be vulnerable. It's okay to ask people for advice! "Too often we think we have to sell ourselves as this know-it-all hot-shot to get a job, but I have found the best way to build relationships with people whom you'd like to work with (or for) is to start by being vulnerable, sharing your admiration for their work, and asking for advice," Adney says. "I recommend doing this with professionals at companies you'd love to work for, long before they have a job opening you apply for."
2. Don't always follow your passion. "Follow your passion" is one of the most common pieces of career wisdom, says Cal Newport, author of So Good They Can't Ignore You: Why Skills Trump Passion in the Quest for Work You Love. "It's also wrong." If you study people who end up loving their work, most of them did not follow a pre-existing passion, he says. "Instead, their passion for the work developed over time as they got better at what they did and took more control over their career."
Adney agrees to some extent. She doesn't think job seekers should completely disregard their passions–but does believe that "challenging this conventional wisdom is vital, especially since studies still show most Americans are unhappy in their jobs."
3. Create your position. Don't just sit around waiting for your "dream job" to open. Study the industry or field that you're looking to move into, and determine a company or two that you'd like to work for, Hockett says. "Then figure out their challenges through relationships or public information. With this, you can craft a solution for them that you can share directly or publically through a blog, for instance. The concept here is to get noticed through offering a solution to help them with no expectation of anything in return."
"Powerful listening is a coaching tool, as well as an amazing skill to have in your life," Abella says. "The art of conversation lies in knowing how to listen– and the same applies to job interviews. Know when to talk, when to stop talking, and when to ask questions."
When you practicing for interviews, don't just rehearse your answers to questions like, "can you tell me about yourself?" "why do you want this job?" and "what are your greatest strengths and weaknesses?" Practice listening carefully and closely without interrupting.
5. Start at the top and move down. We learned from Chris Gardner (played by Will Smith) in The Pursuit of Happyness (the biographical film based on Gardner's life) that you need to start from the top and move down. "Why approach human resources in hopes that your resume makes it to the hiring authority?" Parnell says. "Just get it there yourself. Be careful to use tact, respect and clarity during the process, but nevertheless, go straight to the decision maker."
(2) Get connected
Subscribe to websites and publications that carry job postings. Just as important, sign up for those that aren't outwardly about employment, but cover issues and topics that interest you. You'll learn a lot; hear about related events, networking and volunteer opportunities; and be among the first to see any postings that come up. Create a folder of bookmarks to your favourite job search sites and organizations. GoodWork Environmental Jobs | FoodWork Local Food Jobs | environmental organizations and businesses | peace groups | poverty and social justice groups
If all you do is look for advertised jobs, you're missing a lot. To learn about "hidden" opportunities, become an active member of the community. Find issues and organizations that interest you – then participate at events, volunteer, get involved! volunteer positions | environmental groups and organizations | peace groups | poverty and social justice groups | make the most of events
(4) Demonstrate your abilities
Demonstrate your abilities through your words and actions. This applies to your communications; your job search process; volunteering; plus all other interactions with potential employers or coworkers. Saying that you have what it takes is no match for demonstrating it in action.
If you're interested in a posting, read it thoroughly. Take notes. Make a printout and use a highlighter. Look around the organization's website, including the "About" section. Do a quick internet search on the organization, sector, issue or role. If you have time, go to the library or a bookstore. What you learn could prove invaluable even if you don't get hired for the particular position. researching employers | environmental groups | how green is that job?
Make yourself match fit
Most people know that one CV and one cover letter will not do it all in this day and age. Tailoring your CV has never been more important. Many organisations now use applicant tracking systems which means that when you submit your CV, tailored software picks out keywords that relate to the job advert. Review your CV and make sure that your CV highlights all the essential points listed in the job spec. Yes, this does mean tailoring your CV and cover letter for every job. It may mean changing the format of your CV to give you a better chance of success.
We all go straight online to job boards nowadays, but do not limit your chances by using this method alone. Jobs posted online receive very high application numbers , meaning your CV can get lost. Lots of organisations use agencies instead, so find ones that specialise in your field and register with them. Good agencies will want to interview you before they put you forward for a role. That's because they work hard to build relationships with their clients. It is in both their and your best interests if they only put you forward for positions that you really stand a chance of getting. Remember, when you meet the agency, it is another job interview and you need to make a good impression there too. Listen to any advice they give you and act on it. They are experts.
Sources:
https://www.forbes.com/sites/jacquelynsmith/2013/02/27/10-unconventional-but-very-effective-tips-for-job-seekers/?sh=545a0ed487a5
https://www.goodwork.ca/page/job-search-tips
https://www.talentlocker.co.uk/blog/20-quick-job-hunting-tips-for-2020
Job search advice
Walking into a business and asking for an application is another possibly effective way to find a job. This job-hunting strategy is only appropriate for certain jobs, such as retail, restaurant, hospitality and other service jobs. When you go into a business, make sure you look presentable and ask for the application politely. If a business is urgently hiring, they may decide to interview you on the spot, so come prepared for that chance.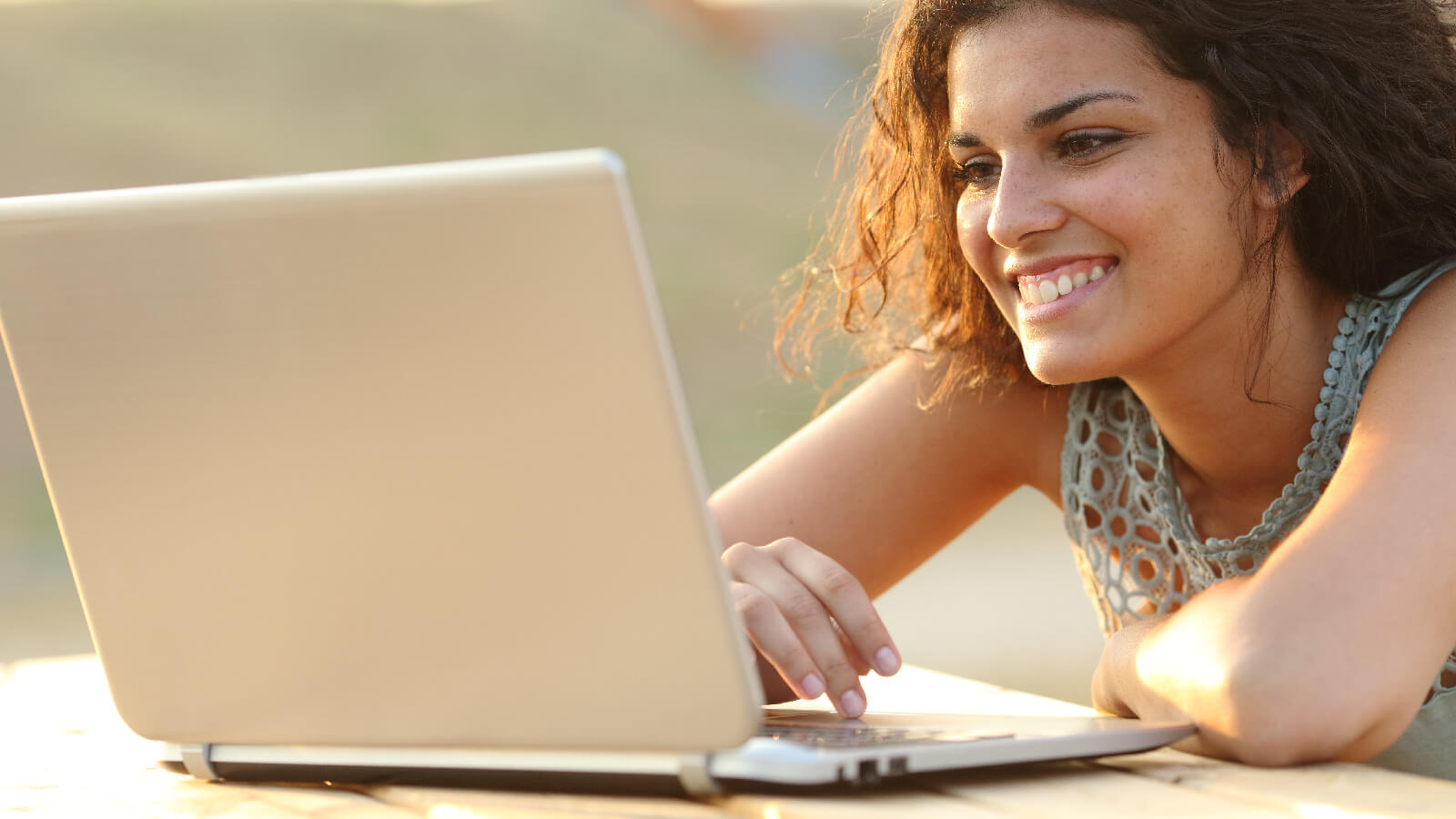 10 Career Experts Share Their #1 Piece of Job Search Advice
Once you announce that you're looking for a new gig, unsolicited job search advice is inescapable: "Video resumes are the future!" "Go back to school!" "Talk to my cousin's best friend's son, he knows someone who used to intern there!"
While all of the people sharing job search advice like this are well-meaning, they're usually not career connoisseurs — just friends and family who want to help you out. As a result, the quality of their advice is often suspect.
There's plenty of good job search tips out there, but if you really want to identify the advice that's worth your time, you've got to get it from a credible source. And who better to weigh in than professional career coaches, HR consultants and other subject-matter experts? We reached out to nine career experts to learn their best advice on how to find a job — here's what they had to say.
Tips for better job hunting
Update your resume. Having a solid resume is one of the most important parts of finding a job because it's an employer's first impression of you. Make sure all of your information is current and accurate. Double-check for any grammar or formatting errors and have another person look it over, too.
Tailor your resume and cover letter. These materials should always be specific to the job you're applying to. You can save generalized copies of each and then tweak them to better fit the specific responsibilities and qualifications of the job you want. Search a job posting for keywords that you can add to your resume. This can help you get past any applicant tracking systems.
Be prepared for anything. Throughout your job search, you may be surprised by what can happen. For example, if a company is urgently hiring, they may ask for an interview right away. Likewise, a company may get back to you with a job offer months later. Being flexible and ready for the unexpected can help you improve your chances of getting a job.
Apply to jobs you are under-qualified for. Although you should direct your focus on jobs you're qualified for, still feel free to apply to jobs where you may not check off every single requirement. If you think you are a good fit for the job, the employer may decide to give you a chance. You'll never know if you refrain from applying.
Send follow-up emails. After talking to a recruiter or having an initial interview, always send a follow-up thank-you email the next day. Explain that you are still interested in the position and enjoyed speaking with them. This shows employers that you are courteous and professional.
Keep track of the jobs you apply to. When you're actively looking for a new job, you may send in dozens of applications. In an Excel sheet, write down which jobs you applied to and when. This way, you won't accidentally apply to a job twice and you can remember when to follow up with an employer. If you apply for a job and don't hear back from an employer a few weeks past the job application's deadline, you can send them an email inquiring about their hiring timeline.
Learn job keywords. Since search engines and career websites use keywords to help you find jobs, learn which keywords are applicable to the kind of job you want. Play around with different job titles that are similar to find a wider range of job postings.
Ask for informational interviews. Reaching out to companies for informational interviews is a great way to show your interest and get to know more about their organization. By making a good impression during this meeting, they may remember you when they have a job opening.
Be mindful of your online presence. Some hiring managers look at an applicant's social media to learn more about them. Always be mindful of the type of content you share on social media. Keep it courteous and professional. If you don't want an employer to see your postings, make sure to set your profiles to private.
7. Be patient post-interview.
The interview is done. They'll call in a week, right? Very likely, they will not. Not only will it take a while to hear back – if you do – but the interview process takes longer than it used to take. If you go into the interview thinking that will be it, you may be surprised when they tell you the next step is another interview – and then there are three or four more steps. In fact, companies are often now having candidates and finalists come in for trial periods. Sometimes it's an hour and sometimes it's a full day of shadowing. It may feel time-consuming, but in the end, the goal is that you have found something you will be able to do for a while, and the company has found someone who will want to stick around.
The hard truth is that this is a terrible job market for job seekers. The salaries are lower in general and more positions are being reduced to freelance or part-time. The work you have always loved may not have the same title and may be shared by a team now. Instead of viewing this as a negative, though, consider the opportunities. Maybe you like sales, but always wanted to do some consulting. With the market as it is, you may be working harder, but you will also be able to open yourself up to new things. And new things bring new skills and connections. The lower salary is an adjustment, but less hours means volunteer work or pursuing that entrepreneurial idea you've had. In the end, that may be a blessing.
9. Keep it all in perspective.
Another difficult reality is that this means it's even more competitive. It's not unheard of to show up for an interview and realize you're interviewing with other candidates for the same job. You may think you are one of five who was called for an interview, only to discover they are interviewing 100 people – out of 500 applicants. Keep it all in perspective, but again, chances are if you don't get the job, another position just opened when the candidate they selected left their position for this one.
The final thing it's helpful to know, and probably the most important, is that it's not personal. It's very hard not to get discouraged. You may go on hundreds of interviews, send out thousands of resumes, and still be waiting for that call. Friends and family will offer advice and say things like, "The right job will come along," but it is hard to believe it sometimes. You're not alone – and the truth is that it only takes one. For every rejection, remember it's just not the right fit. It's not you. Someone suggested keeping a tally – every application or every interview that's a no, mark it down. When you reach 100, start over, but chances are, as much as it may seem endless, it's unlikely you will reach 100 without an offer. It will feel like it's inevitable, but the job is out there. Somewhere a hiring manager is looking for someone just like you. Jobs aren't that different from dating, though, and all those frogs you have to kiss? They're the interviews that don't pan out for whatever reason. This is the hardest piece of advice to believe, but it's imperative because some days, it does seem like there's no end. If it gets really hopeless, allow yourself a day off from the search to do something that makes you happy. Then dust yourself off and get back out there.
Sources:
https://www.glassdoor.com/blog/expert-job-search-advice/
https://www.indeed.com/career-advice/finding-a-job/job-hunting
https://www.topresume.com/career-advice/10-things-job-seekers-should-know-before-starting-job-search
Job search advice
Have trouble understanding some employment or career words and phrases? Don't worry; you're not alone. Human Resources and job recruiters often have their own recruitment lexicon, but with our glossary of career, recruitment, and HR terms, you'll be able to understand what they mean right away.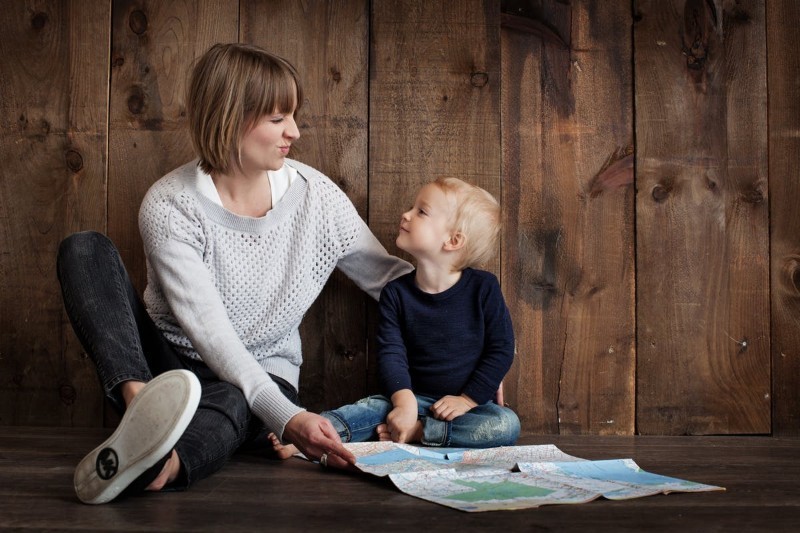 Job Hunting in 2022
Daniel Kurt is an expert on retirement planning, insurance, home ownership, loan basics, and more. Daniel has 10+ years of experience reporting on investments and personal finance for outlets like RothIRA.com, AARP Bulletin, and Exceptional magazine, in addition to being the "Bank of Dad" column writer for Fatherly.com. He earned both his Bachelor of Science in business administration and his Master of Arts in communication from Marquette University.
Doretha Clemons, Ph.D., MBA, PMP, has been a corporate IT executive and professor for 34 years. She is an adjunct professor at Connecticut State Colleges & Universities, Maryville University, and Indiana Wesleyan University. She is a Real Estate Investor and principal at Bruised Reed Housing Real Estate Trust, and a State of Connecticut Home Improvement License holder.
Although the U.S. Bureau of Labor Statistics showed the unemployment rate hitting 3.9% in December 2021, the lowest it has been since January 2001, the COVID-19 pandemic is surging with the advent of the new omicron variant, and many Americans remain jobless. A good number of those are by choice, with 4.2 million people quitting their jobs in October 2021 alone. The pandemic has caused people to reevaluate their work choices, and right now they are picky, as employers are experiencing labor shortages, giving workers the upper hand in job negotiations. Indeed, as of Nov. 30, 2021, 10.6 million job openings were available, with particular opportunity in the fields of accommodation and food services, nondurable goods manufacturing, and educational services.
The good news is that employers want to fill those jobs, and they are optimistic about eventually doing so. An October 2021 survey of 1,100 U.S. employers of all sizes by the job site Indeed.com revealed that "94% of enterprises and 93% of small to midsized businesses (SMBs) say their companies will grow and have even more job opportunities" in 2022.
The key to landing gainful employment in the middle of a pandemic, though, is making some major adjustments to your approach. The fact is that today's candidates have fewer opportunities to make the in-person connections that were once so key to getting in the door. And when they do land an interview, they may face the difficult task of selling themselves over a Zoom session.
Key Takeaways
Apply this to your own career
Try to be as specific as possible. Some good examples: complete an online course in statistics; follow up with my boss at my last internship; read my top-recommended problem profile. The key steps probably involve speaking to people.
Notes and references
*Focus on the right ways to source candidates.
Basically, this boils down to "use your personal networks more". By at least a 10x margin, the best candidate sources I've ever seen are friends and friends of friends. Even if you don't think you can get these people, go after the best ones relentlessly. If it works out 5% of the time, it's still well worth it.
When you hire someone, as soon as you're sure she's a star you should sit her down and wring out of her the names of everyone that you should try to hire. You may have to work pretty hard at this.
We think this advice is reflective of best practice, at least in the technology industry, which is widely seen as a leader of best practices more generally. This article in the New York Times also describes how referrals are becoming more widely adopted as a key method of hiring across the business world:
His research is based on surveys of 35,000 salespeople, and draws from the existing literature, making it one of the most thorough reviews we know. Moreover, most advice is about low value sales, which turn out to be quite different.
Rackham not only found the techniques that the best salespeople use, he then trained people in these techniques and showed they made them more effective compared to a control group who received normal sales training.↩
Sources:
https://www.investopedia.com/job-hunting-2021-5111878
https://zety.com/blog/job-search
https://80000hours.org/career-guide/how-to-get-a-job/